Welcome To
Coast Dog Aviation Ltd. AMO 87-10
Dale Floyd
- The Coast Dog -
Dale has been maintaining and flying aircraft for 40 years. A "West Coast" guy, he grew up on Vancouver Island and has worked in the area for most of his career. Not only is he experienced on most light aircraft but has endorsements on heavy turbo-prop and wide body jets. As an AME he is licenced for aircraft and structures. In addition to his maintenance experience he has also accumulated well over 10,000 hours as a pilot most of that time being on floats and amphibs in aircraft up to the DHC-6 Twin Otter. Dale has the reputation of a "Can do" person and will be happy to discuss any of your maintenance issues or pilot requirements with you.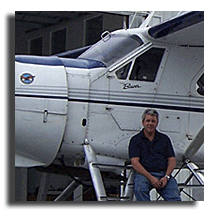 Dave Newman
- Crew Cheif -
Dave is a former speed skater who has experience on a wide variety of airplanes. Dave experience includes working at companies like Harbour Air, Northern Thunderbird Airlines and Sun Wing Airlines. Dave's leadership abilities insure that we have a well run crew and jobs are completed efficiently.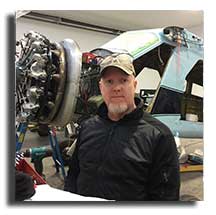 David Bianchi
- Engineer / QA -
David brings a wide variety of experience from companies like air Canada and Finning as well as his paper work skills help keep us organized. In his spare time David enjoys flying his Tornado and spending time with his family.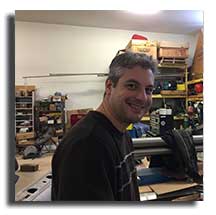 Peter Markovic
- Structures Technician -
Peter started in aviation rebuilding floats and Beavers at Pacific Aircraft Salvage many years ago. Since then he has honed his skills on a wide variety of aircraft and helicopters. With Pete's vast experience he is a great asset to our team.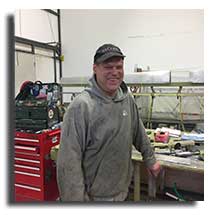 Jae Jin Jun
- Avionics Engineer -
Jun began his career with the Korean Air Force. After immigrating to Canada he expanded his skills with companies like Air Transat as well as Cascade Aerospace. Jun's abilities make every avionics project achievable.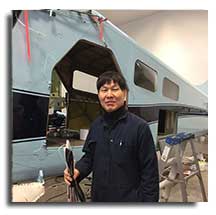 Adrian Miranda
- Apprentice AME -
Adrian graduated from BCIT aerospace program and has proven to be an invaluable member of the team.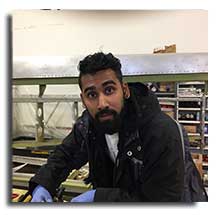 Mark Johnson
- Apprentice AME -
Mark comes with experience from the frozen north working on everyone's favorite aircraft the Jetstream 31.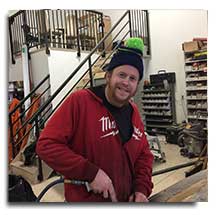 Frank Hennessey
-Pilot-
Frank has accumulated well over 20,000 hours of flying and has flown all over the world. From DC3's in Africa to TwinOtters in the Arctic and the Indian Ocean, he is one of those guys who has "Been there, done that". Frank has a wealth of knowledge to share with any pilot who is upgrading their aircraft, or simply would like to know how to operate theirs more efficiently and safely.